Chequamegon Humane Association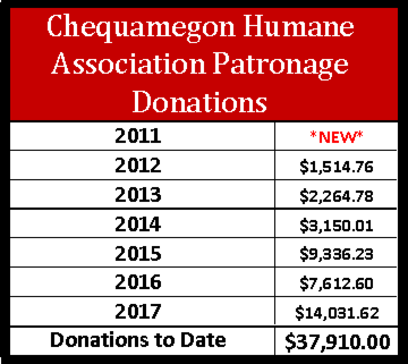 Similar to the Cash for Kids program, Midland customers can donate the patronage from their sales to the Chequamegon Humane Association. CHA is an animal welfare organization that serves as a temporary safe haven for homeless pets in Ashland and Bayfield counties.
When you shop at any of our convenience stores, just let the clerk know that you would like to donate the patronage from your sale to the Chequamegon Humane Association.
Funds donated to the CHA are based on the percentage of profit Midland has for the year. All of the rebates for CHA will be paid on a 100% cash basis.
The community response to this program has been fantastic! We have been able to donate over $16,000 to CHA since the program has started.
Last year's donation to Chequamegon Humane Association was the highest yet!
Please visit www.chaadopt.org for more information.