Lubricants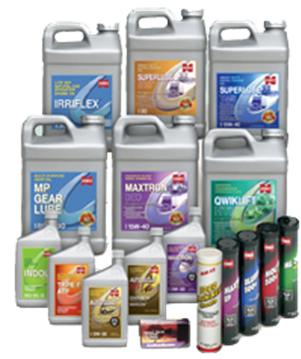 Midland Services has provided quality Cenex lubricants for many years. The term "lubricants" incudes car/truck/heavy equipment oils, gear oils, hydraulic oils, windshield wash, antifreeze, and grease. We have sold packaged products in pints, quarts, 2 ½ gallon jugs, as well as ordering barrels of oil for larger users. We have extended our services by offering "bulk" lubricants. We set up 100 gallon or larger barrel on site, and deliver to the barrels via a bulk oil truck. Prospective users of this service are farmers, townships, auto repair businesses, marina's, or anyone using more than 100 gallons per year of any one oil product. Benefits to this service are having the product on hand when needed, no disposal issues with small containers, and very competitive pricing.
What We Offer
Quality Cenex lubricants and a competitive price—that's what you can expect from Midland Services. For those who love convenience, we have bulk oil systems and bulk delivery. We also have 55-gallon drums and package products as well.
We offer:
Full line of Cenex lubricants in bulk, barrel, or package
Bulk oil delivery
Stackable 80- and 120-gallon bulk tanks and stands, as well as 65-gallon round poly tanks
Pump packages for oil dispensing
The best warranty in the business.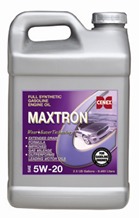 Midland Services offers quality Cenex lubricants known for their enhanced technology that offers engine protection second to none! Ask about products that will help you with:
High temperatures issues
Cutting oil consumption
Improving cold weather start-up
Enabling longer engine life
Protection against corrosive wear
Reducing downtime costs Services Offered
Lube Analysis
Lube Totes
Bulk Lubricants
Tank Lease Programs
Agriculture
The tough demands and challenging environments that farmers face are hard to control. But one thing you can control is what you put in your equipment. When you use Cenex® lubricants and fuels together, you'll get guaranteed protection from the best warranty program in all of agriculture — The Cenex Total Protection Plan™. It covers up to 10 years or 10,000 hours of engine and transmission operation. Whether you buy new or used equipment, you simply won't find a better way to protect your investment.
Transportation
Battling dust, brutal heat and long, grueling hours is nothing new for lubricants with a 75–year legacy of performance. Industry certified with millions of fleet miles behind them, Cenex lubricants have already delivered in the cruelest elements. Our over–the–road tests prove that Cenex lubricants provide superior engine protection, cleaner emissions, extended oil drains, and better overall performance.
Construction
By using only the highest quality base oils and a highly specialized additive system, our line of lubricants for commercial industries provides the proper frictional properties, material compatibility and overall performance level required by heavy-duty equipment. In addition, each product is designed to meet and exceed all major diesel engine manufacturers' service requirements. From bulldozers to backhoes to skid steer loaders, let Cenex lubricants stand guard over all your heavy-duty equipment.